The first Act Fast! Free Kindle Books post was such a success that I was planning on doing another one a month later but I found a few more free kindle books that you might LOVE but….Amazon only has these books for free for a short period of time so you have to Act Fast! If you don't have a Kindle you can download the computer version by clicking here.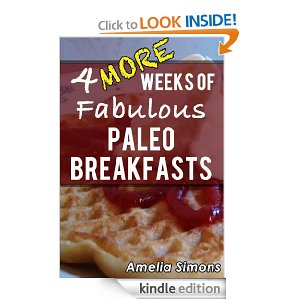 Book#1:

Book #2:
I was soooo excited to see this book for free.  I flipped through it and it has A LOT of muffin recipes (8 to be exact), one doughnut recipe, some crepes, cakes, and the obvious pancake and waffle recipes.
Book #3:
This book is low carb and gluten free but very heavy on the dairy.  Although the cover is a picture of salad it contains recipes for everything including brownies. Share this post with your friends and family! Enjoy and have an amazing weekend!